---
Invited Speakers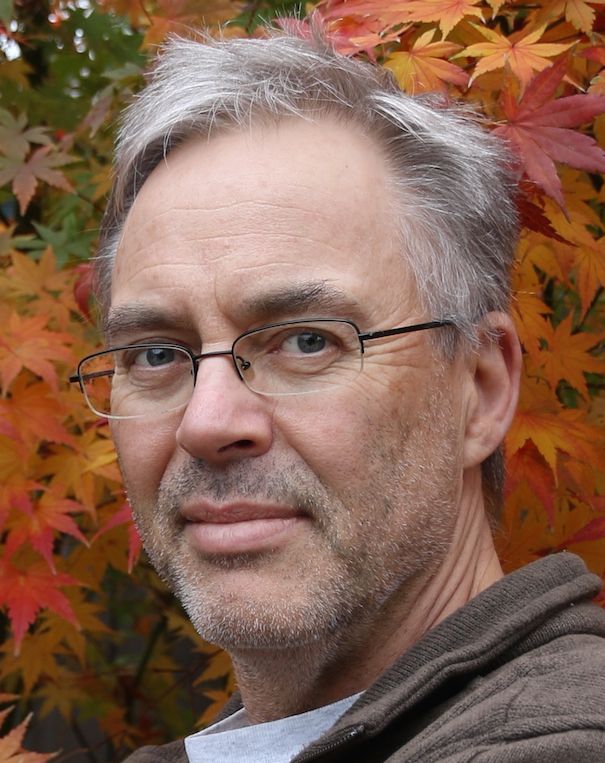 Alistair Moffat
Alistair Moffat has been involved in research in text compression and information retrieval for more than three decades, and has published numerous papers in the areas of index compression, text compression, and dynamic pruning mechanisms, all of which help support efficient ranked querying. Alistair is a co-author of the 1994 (revised 1999) book Managing Gigabytes, and also co-author of the 2002 book Compression and Coding Algorithms. Much of Alistair's recent work has examined the issue of IR system evaluation, and, with other co-authors in Australia, he has focused on the relationship between models of user interactions with search results pages, and the effectiveness metrics that those interactions correspond to. Alistair was co-Chair for SIGIR 1998 in Melbourne, and for CIKM 2015, also held in Melbourne; and co-Program Committee Chair for SIGIR 2005 (Salvador, Brazil) and SIGIR 2015 (Santiago, Chile). WSDM, held in Melbourne in February 2019, was Alistair's most recent conference project.
Alistair has been a teaching/research faculty member at the University of Melbourne since 1986, and was Department Chair from 2007-2011. During his career at Melbourne he has taught programming skills to well in excess of 15,000 undergraduate students, has authored a C programming textbook (Programming, Problem Solving, and Abstraction with C, 2002, revised 2012), and has received awards for his teaching and lecturing skills.
Alistair's PhD was completed in 1985, at the University of Canterbury, in New Zealand, in the area of shortest path algorithms.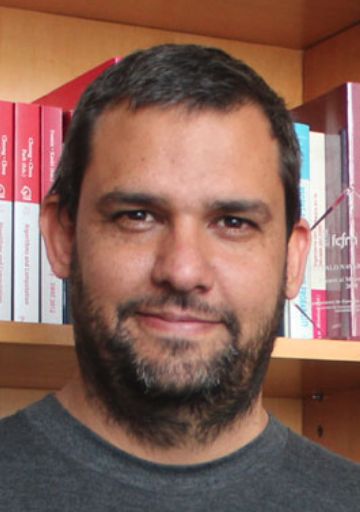 Gonzalo Navarro
Gonzalo Navarro completed his PhD in Computer Science in 1998 at the University of Chile, where he is currently full professor. His areas of interest include algorithms and data structures, text searching, compression, and metric space searching.
He has directed the Millennium Nucleus Center for Web Research, RIBIDI (an Ibero American project funded by CYTED), and a project funded by Yahoo! Research, apart from smaller projects. He has participated in various research projects, such as the Millennium Institute for Cell Dynamics and Biotechnology, an ECOS/CONICYT project (Chile-France cooperation), AMYRI (a CYTED project), and a Fondef project. Currently, he participates in the Millennium Nucleus Information and Coordination in Networks and in the Center for Biotechnology and Bioengineering.
He has been PC (co-)chair of several conferences: SPIRE 2001, SCCC 2004, SPIRE 2005, SIGIR 2005 Posters, IFIP TCS 2006, a track of ENC 2007, SISAP 2008, SISAP 2012, LATIN 2016, SPIRE 2018, and CPM 2018. He co-created SISAP on 2008, and was Steering Committee member of SPIRE, LATIN, and SISAP. He is a member of the Editorial Board of the journals Information Retrieval, ACM Journal of Experimental Algorithmics, and Information Systems. He has been guest editor of special issues in ACM SIGSPATIAL, Journal of Discrete Algorithmics, Information Systems, and Algorithmica. He has been PC member of more than 50 international conferences and reviewer for about 40 international journals. He has given around 50 invited talks in several universities and international conferences, including 12 plenary talks and 5 tutorials in international conferences. He created in 2005 the Workshop on Compression, Text, and Algorithms, which has become a permanent satellite of SPIRE.
He has coauthored two books published by Cambridge University Press, about 25 book chapters, 8 proceedings of international conferences (editor), more than 150 papers in international journals, and over 230 in international conferences. He is one of the most prolific and highly cited authors in Latin America.
He has advised 6 postdocs, 18 PhDs, 15 MScs, and 16 undergraduate theses.

Veli Mäkinen
Veli Mäkinen is Professor of Computer Science at the University of Helsinki. He heads the Genome-scale algorithmics research group and is the Director of the Master's Programme in Computer Science. He has adviced 8 postdocs and supervised 4 PhD theses and 36 Master's theses. He is currently supervising three PhD theses.
Veli Mäkinen started his career in string algorithms and compressed data structures. As of 2019, he has over 100 publications on these and related topics, with the focus being shifted towards algorithmic bioinformatics, where different high-throughput sequencing data analysis scenarios make near-linear time algorithms that work in small space an appealing target of study. Inspired by this new angle to bioinformatics algorithms, Veli Mäkinen co-authored a textbook on Genome-scale Algorithm Design: Biological Sequence Analysis in the Era of High-Throughput Sequencing, published by Cambridge University Press, 2015.
The new textbook works as the main material for two algorithmic bioinformatics courses taught frequently by Veli Mäkinen. He also teaches the general algorithms courses Design and Analysis of Algorithms, String Processing Algorithms, Data Compression Techniques, and projects and seminars related to these topics.
Some current research interests include studying algorithms and computational complexity when moving from sequences to variation graphs in (pan-)genomics, and studying applications of different index structures related to the variants of the Burrows-Wheeler transform.
Besides research and teaching, Veli Mäkinen has an active role in the research community. Some recent activities include co-chairing IWOCA 2016 and guest editing a special issue for Theory of Computing Systems, program committee memberships (WABI 2013-2018, MFCS 2016, RECOMB 2017-2019, SPIRE 2018, CPM 2018-2019), and a keynote talk at the ECCB 2016 workshop on Computational Pan-Genomics.
---
Programme
It will be included here when available.
---
Accepted Papers
Info will be included here when available.

---
Excursion and Conference Banquet
Info will be included here when available.